Two Keepsake Artist Appearances* have been announced for later this year.
During these appearances the Keepsake Artists will be showing their craft, signing 2019 ornaments, taking photos with fans, and chatting with attendees!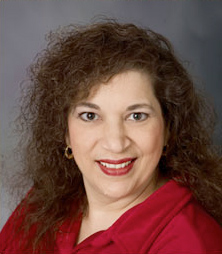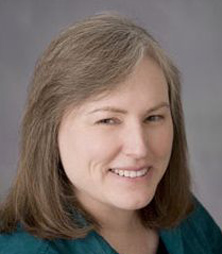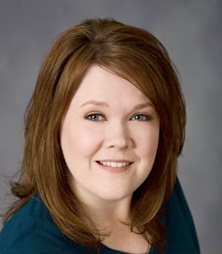 Congratulations to the winning stores! Here is the information for their Artist Appearances.
October 19
10:00 a.m. – 12:00 p.m. (Meet and Greet) and 1:00 p.m. – 3:00 p.m. (Ornament Signing)

Winnie's Hallmark Shop
Meridian Crossroads
1180 N. Eagle Rd., Ste. 120
Meridian, ID 83642-5001
(208) 846-8391
Artists: Anita Marra Rogers & Tom Best

Amy's Hallmark Shop
Newmarket Square
2441 N. Maize Rd., Ste. 207
Wichita, KS 67205-7943
(316) 722-4005
Artists: Edythe Kegrize & Kristina Gaughran

*NOTE: Artist appearances were awarded as the grand prize for the Hallmark Keepsake Ornament Club (KOC) enrollment contest
Here is a sneak peek of the Snowmen Bell Choir, this years interactive, wireless collection. Each of the five porcelain bells in this set depicts a different snowman atop a punctured-style snowflake bell. Features both light and sound.
UPDATE (10.5.19) – It has been reported that the Snowmen Bell Choir, interactive, wireless collection is showing up on store shelves with two different box designs, one is bright red and the other is burgundy/maroon.
The burgundy/maroon box sets are retail store display units. Most stores received 2. The retail sets are packaged in bright red boxes. Other than the packaging, there are no other differences between the two sets.

UPDATE (10.14.19) – The Snowman Bell Choir will be featured in the Hallmark movie, "It's Beginning to Look a Lot Like Christmas," airing Dec. 21.
NOTE: This collection will only be sold as a boxed set.  (Individual bells will not be sold separately.)

The Keepsake Village Studio Piece Comes to Life
Relive the magic all over again! Watch your favorite Keepsake Artists as they provide a bit of entertainment for the passionate Keepsake Ornament Club members in attendance at the 2019 KOC Convention in Kansas City.
Review the history of Keepsakes, take a look at the Ornament Debut KOC exclusives ornaments available this year, read a behind the scenes look at Comic-Con and so much more!
---
It all started with a good yarn
Ornament Debut KOC exclusives

Ken Crow, Keepsake Artist (Mickey Marionette)
It's all in the details (Sugar Plum Fairy)

By fans, for fans

Convention exclusives available for KOC members only October 7 on Hallmark.com

The art of caring
Clubs with a caring spirit

The Gateway Collector's Guild – St. Louis, MO
The Holiday East Collector's Klub – Pittsburgh, PA

Save the date
---
For Keeps – The Official Newsletter of the Hallmark Keepsake Ornament Club.
Become a Keepsake Ornament Club member, and experience the magic of Keepsake Ornaments like never before! The KOC is where collectors and fans just like you celebrate their passion for Keepsake Ornaments while creating and sharing memories. Discover more of what you love—sneak peeks, stories from the artists, exclusive ornaments and rewards—by joining KOC.
Enrollment for 2020 opens on November 5, 2019.
Find out what's in store for 2020.
As a 2020 KOC member, you'll enjoy all the access, savings and exclusives you love, with some amazing new benefits.
Membership at $49.99 USD* (with over $100 in benefits) includes the following:
See the new line of Keepsakes first!
Join by March 1, 2020 to receive your member-exclusive Dream Book before it releases in stores.
Early access to Premiere and Debut NEW!
2020 members will be able to shop ornament release events early, including limited quantities and event offers. Early access is in-store only, and U.S. members only.
Up to $30 in savings NEW!
Look inside every club mailing for a $5 coupon (U.S members only). Plus, don't miss top tier Crown Rewards Bonus Points that add up to rewards you can spend like cash. The sooner you join, the more savings you enjoy!
The Keepsake Dream Box – Your annual membership gift (a $75 value).
Starting in April 2020, the Keepsake Dream Box will arrive at your door filled with gifts from the Keepsake Studio: a magic ornament, a coordinating miniature ornament, the 2020 member-exclusive Dream Book

(get it before anyone else!)

Keepsake Community + insider access


Connect with fellow club members and Keepsake artists on Keepsake Community, our online social space. Receive quarterly For Keeps mailings and monthly email newsletters, too, full of special savings and insider info.

Ornaments just for members

Access 2019 exclusives again

 
Current members can purchase 2019 Member Exclusive ornaments through Dec. 31, 2019. But with a 2020 membership–i

f you renew or join before the end of 2019–

you can purchase additional 2019 Member Exclusives–limit 1 per membership, while supplies last. All 6 ornaments now available.

New in 2020


Hallmark artists created four special exclusives this year. Get the series you love, and check out the new Santa and mystery gingerbread house ornaments.

Calendar of Benefits, 2020


See it all here: a year's worth of exclusive perks, magic and fun, designed for you.
---
*NOTE: This year, you can redeem your Crown Rewards certificates to purchase your KOC membership! Valid in store and online.
Keepsake Ornament Debut at Hallmark Gold Crown stores and Hallmark.com starts October 5
KANSAS CITY, Mo. (October 4, 2019) — During Hallmark Keepsake Ornament Debut more than 125 all-new Keepsake Ornaments will make their first appearance exclusively at Hallmark Gold Crown stores and online at Hallmark.com. The eagerly anticipated annual event, held October 5–13, is a chance for shoppers to pick up a limited edition or any Keepsake, enjoy event-exclusive offers and start shopping for the holidays.
"Christmas magic begins with Hallmark Keepsake Ornaments," said Nicole Reid, General Manager – Keepsakes and Hallmark Ornaments. "We're honored to be a part of so many people's traditions, the stories they share when they put up the tree, and helping bring those special memories to life year after year. This event is a great way to get a head start on the holiday season with your family."
Some highlights of the new Keepsake Ornaments arriving at the Ornament Debut include:
---
New Outdoor Keepsake Ornaments
The first ever set of artist-crafted outdoor Keepsake Ornaments that are weather safe and shatter resistant. The ornament collection features a set of three oversized birds, perfect for outdoor display in the yard or front door. Also available for purchase is a Keepsake Outdoor Wreath sold separately.
---
Premium Keepsake Ornaments
New stylish and sophisticated Premium Keepsake Ornaments made from the very finest materials and embellishments including metal, glass, porcelain, velvet and more. These unique and special pieces are sure to be standouts on the tree.
---
Sound-A-Light Interactive Christmas Tree
Hallmark Keepsake Ornaments will also debut their new Sound-A-Light interactive Christmas tree. The 4-foot tree features a new innovative light technology that responds to music and ambient sound, displaying a new light show every time you play a song nearby.
---
Peanuts® Interactive Tree Skirt
A Peanuts® interactive tree skirt with light and sound brings the charm of the beloved Christmas special to life with scenes from the movie told by your favorite characters.
The Star Trek Transporter is an interactive table top piece that features Captain Kirk, Mr. Spock and Dr. McCoy ready for another off-ship adventure with light and original sound from the Star Trek.
---
Limited Quantity Exclusives
Put the finishing touches on your tree with one of the nine limited quantity exclusives pieces available only in stores while supplies last.
---
To make Hallmark Keepsake Ornament Debut even more exciting, shoppers can unlock additional bonus points on opening weekend with their Keepsake ornament purchases.
Hallmark Gold Crown stores also use the Ornament Debut to mark the kick off to the holiday season as Hallmark Gold Crown stores offer their first look at 2019 Christmas products. Visit Hallmark.com/stores to find the nearest Hallmark Gold Crown store.
In conjunction with Triple Force Friday, Hallmark has revealed the two Star Wars™: The Rise of Skywalker™ Keepsake Ornament designs not pictured in the 2019 Dream Book.
The first, a Sith Trooper™–the stormtrooper variant that served the First Order during its war against the Resistance–will be available tomorrow, October 5.
The second, Rey™ and Kylo Ren™, Keepsake Ornament set–depicts the legendary showdown between the new protagonists and the Supreme Leader of the First Order–will be released on December 3.
Tie Dye Shirts with Hallmark Keepsake Sculptor Anita Marra Rogers
Hallmark Keepsake Sculptor Anita Marra Rogers visits. She discusses her career as a keepsake artist and participating in Hallmarket event, an art fair for hallmark employees where employees and retirees sell their non-hallmark artwork. Anita shows you how to make DIY bleach tie dye shirts.
---
Bleach
T-Shirts (dark colors)
Squeeze bottles
Funnel
Masking tape
Rubber gloves
Tray
Wash your T-shirts, leave them wet and lay them out flat.
Starting from the center, twirl the shirt until it is wrapped tightly around itself.
Use masking tape around the outside edge and secure your bundle.
Use your funnel to fill the squeeze bottle with bleach.
Squirt bleach across the shirt liberally, but make sure you don't soak it completely.
Allow to sit for a few minutes to an hour depending on the desired effect.


NOTE:

The less time the bleach is on the more orange the bleach spots will be.
Un-tape the shirt and wash thoroughly to stop the bleaching process.
Dry and enjoy!
This year Keepsake Artist Tom Best created a little deer ornament fashioned from wrapped gifts and supplies including a tape-dispenser (body), roll wrap (dangling legs), a bow (nose), and scissors and writing pens (antlers).
His dangling legs feature colorful rolls of holiday wrapping paper. The designs aren't just random, they depict actual roll wrap designs that will be available in Hallmark Gold Crown stores this year!
From his wrapped head with gold bow nose to his gift tag tail, he is absolutely a"doe"rable.
"That's a Wrap!" will be available this November, just in time for Open House.