Today is National Penguin Day and that calls for celebration and a sneak peek! Check out the Not a Creature Was Stirring ornament by Kristina Gaughran releasing at Ornament Premiere in July! These festive friends, snuggled up in their holiday best, are sure to put a pen-grin on your face.
Here is a sneak peek of the 2022 Cool Cat photo holder ornament featuring Val Slack's cat Princess Chrissy Cat, the winner of last year's fan photo facepaper contest!
Here is the latest Club communication.
Dear Local Club Presidents,
Happy New Year from the Keepsake Village! We hope you had a healthy and happy holiday season and want to wish you a wonderful start to 2022. We have so many exciting plans in the works for this year and we can't wait to share them all with you!
So, let's get started! Keep scrolling for details on submitting your local club roster, Ornament Premiere event dates, details on our Keepsake Ornament Club membership program, the Keepsake Dream Book, and as always, sneak peeks. Enjoy!
Read the January 2022 Local Club News
Here are two more sneak peeks –from the 2022 Keepsake Ornament line–featuring the 4th in the Cozy Lil' Critters series by Nina Aubé and the 8th in the A Word Within series by Tammy Haddix's. Both designs will be available at Ornament Premiere in July!
Hallmark sat down with Kris to discuss her Iris Fairy ornament releasing in March 2022. Enjoy!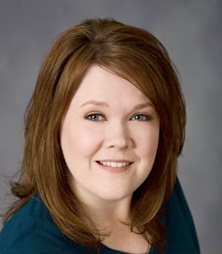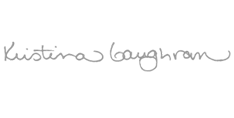 When asked what inspired her Iris Fairy, Kris's response might not surprise you if you're familiar with her favorite color
Kris said, "purple is my favorite color and I felt it was time again to look at a purple flower for the series." When asked WHY purple is her favorite color, Kris mentioned, "no reason, it's just been my favorite since I was a little girl." How special to be able to bring that lifetime love of color into one of the most beloved series!
Kris went on to say, "the Iris flower has such a unique shape, and the meaning of the iris is faith, hope, courage, wisdom and admiration, so her pose helps to reflect that."
She is certainly a beautiful reminder of all things Kris mentioned above. And so darn pretty too! Don't miss the touch of glitter on her skirt and wings!
Kris continued, "I think her skin tone goes beautifully with her flower color. She has such a sweet expression. I think she turned out so beautiful."
We think she turned out beautiful too! What do you think? Who is already planning to add this one to their collection when she releases in March 2022?
Iris Fairy
Fairy Messengers
18th in the series.
Do you think the thrill of collecting Keepsake Ornaments begins in July? It will start a lot sooner than that as Hallmark kick's off the 2022 Keepsake Ornaments season by releasing six popular Keepsake Ornaments early, including Tufted Titmouse, 18th in the Beauty of Birds series; Black-Throated Blue Warbler, miniature by Keepsake Artist Emma  Leturgez-Smith; Brilliant Butterflies 6th in the series; and Bitty Blue Butterfly, miniature by Keepsake Artist Terri Steiger and Iris Fairy, 18th in the Fairy Messengers series; and Teeny Tulip Fairy, miniature by Keepsake Artist Kristina Gaughran. All six designs will be available at participating Hallmark Gold Crown Stores beginning Spring 2022.
How to join and bid during the live auction
The live auction will take place starting at 7 p.m. Central time on Friday, Dec. 3. Bidding for all live auction items will only take place during this time. You must log into the virtual event platform and click the link to join the live auction in order to bid. The link to join will be posted here and on the Schedule page the morning of the auction. Details for how to bid will be shared here by 12 p.m. Central time on Friday, Dec. 3.
Here is a sneak peek of Mrs. Claus's Sewing Cabinet, the 2022 Artist Signing piece. The entire Keepsake Ornament studio collaborated on this piece.
Hallmark sat down with Tom Best to discuss his Santa Claus ornament which coordinates with the Santa's Next Stop Special Edition ornament designed by every artist in the Keepsake Studio.
Tom began, "well you asked for dirt dug up on this Santa fella, so here goes…"
As with many projects in the Keepsake Studio, it takes a team of talented artists to design and develop an ornament from start to finish. Tom described, "this ornament was truly a collaboration. In the planning phase, we knew we wanted Santa to be a companion to the Santa's Next Stop Special Edition fireplace ornament. We decided we would model our Santa off Tracy Larsen's 2019 Keepsake Ornament Club Convention ornament, Santa and His Reindeer. We used the same long decorative coat style Tracy did."
Tom then went on to describe, "the ornament then started life as a whimsical little sketch by Kris Gaughran. From there, it was tasked to me to use that sketch as a starting point and take it to finish."
During this process, Tom mentioned of his artistry, "in my representation, I made Santa a bit more realistic to better match the style of the Santa's Next Stop fireplace." That ornament had already been completed by the time Tom was working on his Santa Claus.