KANSAS CITY, Mo. (May 23, 2023) – Hallmark, the iconic greeting card and gift company, is proud to announce its 2023 exclusive product offerings for both San Diego and New York Comic Con. These highly anticipated events bring together fans of all ages to celebrate their love for pop culture and Hallmark is thrilled to be a part of the excitement.
"We're excited to offer fans exclusive products that showcase their adoration for the Star Wars™, Harry Potter and other fan franchises," said Meredith McCormick, vice president of global licensing acquisitions at Hallmark. "Our team has worked hard to create unique items that capture the essence of these worlds and the joy that fans feel when they experience it."
Hallmark For All Fankind
As part of our ongoing commitment to all fans, you will see PopMinded by Hallmark will now be presented at events as Hallmark with the tagline "For All Fankind." This change reflects our commitment to celebrating all fandoms and pop culture. You will still find the unique gifts, collectibles, and decor from your favorite TV shows, books, movies, comic books and more that you have come to expect from Hallmark.
Online Star Wars Exclusive Hallmark Keepsake Ornament
In celebration of the 20th Anniversary of Star Wars: The Knights of the Old Republic and the upcoming comic cons, an exclusive Hallmark Keepsake Ornament will be available online beginning Wednesday, May 24, at 10 a.m. CDT. A very limited number will also be available in person at SDCC and NYCC.
Darth Revan, Star Wars: Knights of the Old Republic™  Keepsake Ornament – $30: In 2003, Star Wars fans and video gamers were introduced to Darth Revan in Star Wars: Knights of the Old Republic, an epic game set thousands of years before events in the original film. This ornament, featuring the fallen-Jedi-turned-Sith wielding a pair of red and purple lightsabers, is the perfect addition to any tree. Event exclusive—one of just 5,000 issued.
Shop the exclusive at Hallmark.com/EventExclusives.
Comic Con Exclusive Products
Attendees will have the chance to get their hands on highly sought-after Hallmark Keepsake Ornaments and Funko Pop! Hallmark Ornaments exclusively at Hallmark's booth during the events.
The event exclusives will be sold on a first-come, first-served basis at the Hallmark booth when the convention opens each day. Sales permit one of each exclusive product to be sold per person, per transaction while supplies last.
Krrsantan, Star Wars: The Book of Boba Fett™ Keepsake Ornament – With his towering stature and unyielding strength, Krrsantan survived a career as a gladiatorial pit fighter to become a formidable bounty hunter—one who sought to kill Boba Fett before forming an unlikely alliance with him to keep peace on Tatooine. Relive the Disney+ original series Star Wars: The Book of Boba Fett with this Christmas tree ornament featuring the fierce Wookiee mercenary. Event exclusive—one of just 3,000 issued. $30.
Boba Fett Funko Pop!, Star Wars™  Hallmark Ornament – This Christmas tree ornament features the most infamous bounty in Star Wars lore, Boba Fett, as a scaled-down ornament version of one of your favorite Funko POP! Designs. Event exclusive—one of just 1,800 issued. $15.
More Event Exclusives
The Tenth Doctor, Doctor Who™ Keepsake Ornament – This beloved tenth incarnation of the Time Lord, portrayed by David Tennant, adventured through time and space from December 2005 – January 2010 with a variety of companions. Celebrate the Diamond Anniversary of the long-running BBC series with this Christmas tree ornament featuring the Doctor holding his sonic screwdriver in his brown suit, a blue-lined tan trench coat, and cream sneakers—a repaint of the 2022 Doctor Who ornament. Event exclusive—one of just 3,000 issued. $25.
Luna Lovegood ™ Cheers for Gryffindor™, Harry Potter™ Keepsake Ornament – Loyal and supportive with a whimsical sense of self-expression, Luna Lovegood is the embodiment of kindness and encouragement. Bring Luna's eccentric spirit to your tree with this Christmas ornament that features Harry Potter's colorful Ravenclaw friend wearing an oversized lion's head hat while cheering for the Gryffindor Quidditch team. Event exclusive—one of just 2,500 issued. $25.
Broly Funko Pop!, Dragon Ball Z Hallmark Ornament – This Christmas tree ornament of the menacing and powerful Saiyan villain, Broly, from Dragon Ball Z features a scaled-down version of one of your favorite Funko POP! designs. Event exclusive—one of just 1,500 issued. $15.
Allotments will be divided evenly each day of the two conventions. Additionally, a small quantity of some of the exclusives will be made available for Keepsake Ornament Club Members and Canada Customers to purchase. Details to follow. For more information on KOC membership, visit Hallmark.com/KOC.
In addition to the event-exclusive products, the Hallmark booth will showcase upcoming products and sneak peeks from Hallmark's full line of pop culture-themed products. Visit Hallmark.com/FanEvents for details on how to purchase exclusives and learn about on-site activities planned for each event released closer to the date.
For more information about Hallmark and the pop culture products offered, visit Hallmark.com or your local Hallmark Gold Crown Store.
Rocking Horse Memories #4 is almost here! Can we get a yeehaw? Because this year's ornament—featuring beautiful blue, white, red, brown, and silver coloring—has a subtle Americana theme thanks to Keepsake Artist Matt Johnson.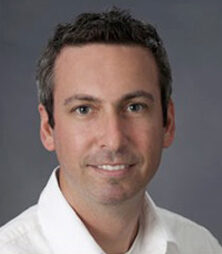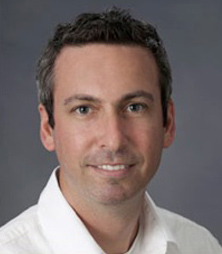 "I look at prior years to see what we have not done before with regards to the color palette. I then narrow down the colors and provide some different views to plan out the patterns on the body," Matt says.
He also did a deep dive into horse history to ensure that the ornament is not only amazing to look at, but also accurate.
"The Spotted Saddle Horse, as seen on this year's ornament, is a horse breed from the United States that was developed by crossing Spanish-American type gaited pinto ponies with gaited horse breeds, such as the Tennessee walking horse," Matt says. "The result was a colorful, smooth-gaited horse used both in the show ring and for pleasure and trail riding."
After gathering inspiration and digitally designing the ornament based on last year's sculpt, Matt says he took a trip to his local fabric store to source material for the tail.
"I stand around in the aisle holding the embroidery floss, my Pantone fan books and earlier rocking horses to decide colors. Employees usually are curious about what I am doing so I tell them I am building a rocking horse for my dollhouse!" Matt says.
The ornament is made with a mixture of other materials, too.
"The rocking horse is styrene. The stirrups are bent wire that is plated and the gemstones on the rockers are glass," Matt says.
The result is a charming chestnut brown rocking horse that delights us with the details- from the little gold crown on the saddle to the flowers on the bridle and harness.
Rocking Horse #4 will be ready to giddy up and go at Ornament Premiere in July.
Rocking Horse Memories
4th in the series.
Surprise and delight await. Hallmark Premium Keepsake Ornaments are made of only the finest materials with stunning detailing and embellishment.
This year brings one last chance to collect three series that are coming to an end. Collect the final additions to complete your collection.
Year upon year of wonder. Begin a new tradition to your celebration with unique ornament series you can enjoy every Christmas.
Cute as a Button
1st in the series.
Each ornament in this series will feature a cute hamster using colorful buttons (of all shapes and sizes) to create things in its world.
Mythical Mermaid
1st in the series.
Each ornament in this series will feature a different mermaid with a beautiful fish tail each year.
Latina Holiday Barbie™ Ornament
1st in the series.
 Each ornament in this series will feature the timeless style icon dressed in her festive finery.

1954 Mercury M-100
Lil' American Trucks
1st in the series.
Each ornament in this series will feature a different miniature American truck, that has earned a special place in our lives and our memories, authentically patterned after the original vehicle. Wheels turn.