January is Hobby Month. Whether you love to sew or know someone who does, this Keepsake Ornament is the perfect way to stitch a collection together. Available in October.
Celebrate 50 years of Keepsake Ornaments with a collection of ornaments commemorating the journey. The line of 2023 ornament releases is coming later this year, so keep an eye out for new favorites!
---
Hallmark: Can you believe that this year brings the 40th ornament in our Nostalgic Houses and Shops series? This iconic series is one of the longest running ones in our history—which started in 1984 with the Victorian Dollhouse.
After Don Palmiter retired, Tom Best and Rodney Gentry took over this beloved series to release last year's Bicycle Shop. And, for 2023, they're releasing this amazing piece that was designed after one of the homes in Tom's old neighborhood.
Tom: "I went back to my old Kansas City neighborhood I lived in for 30 years," Tom told us. "It's an area of town that was built up between 1910 and 1920. It's filled with Tudors of every size and shape. It's impossible to find any two that are the same, and they have so much character."
Hallmark: According to Tom, his role was to come up with the building concept, design, color, and details. From there, Rodney developed the structure of it with a 3D modeling program on the computer. Coming up with the concept, however, proved to be quite a task.
Tom: "The hardest part was choosing 'the one'," according to Tom. "After several tours through the neighborhood, I took about a million photographs and had about the same number of ideas for what this year's ornament should be. Though Rodney and I, along with our art director Charles Young, narrowed it down."
Hallmark: One of the most important elements of this collection is how uniquely different each one must be year after year. And with a series this vast, that job can become more and more challenging. But our Keepsake artists are always up to the task, as Tom reminded us of when he told us that #41 was nearly finished as well.
As for this year's ornament, a retired Tom reflected on his role in this Keepsake Ornament series proudly. "Rodney and I are quite happy with how this one, and the others we've created, turned out. We were happy to take over Don's vision and hope you like where it's going. Look for more to come as Don Palmiter's township grows…stretching the city limits of your tree."
Tudor
Nostalgic Houses and Shops
40th in the series.
Hallmark Keepsake Ornaments. "Behind the scenes with Tom Best about the 40th ornament in our Nostalgic Houses and shops series that will be releasing at Ornament Premiere" Keepsake Ornament Club Facebook Page, January 12, 2023. https://www.facebook.com/groups/2330268633879814
Here is a sneak peek of the 2023 Purr-fect Christmas photo holder ornament, featuring Judy Harless Cook's cat Amaunet, the winner of last year's fan photo facepaper contest! Releasing at Ornament Premiere in July!
Dear Local Club Presidents,
Hello from the Keepsake Village! We'll be celebrating our 50th anniversary with some very special in-store artist events featuring exciting giveaways and raffle prizes. Plus, Keepsake Ornament Club members are invited to an exclusive artist event on 7/14.  We are so excited to share with you our Keepsake 50th Anniversary Celebration event dates, cities where the in-store parties will be held, and artists attending each party.
Mark your calendars and be sure to save these dates!
KOC-exclusive Artist Signing (the night before)– July 14 (Friday)
50th Anniversary Celebrations in 10 cities across the country– July 15 (Saturday)
---
Event Details
Dates:

Keepsakes' 50th Anniversary In-store Artist Signing (KOC members only): 7/14/2023 (the night before)

Not a member?  Click here for information on how to join.

Keepsakes' 50th Anniversary In-store Artist Event (open to the general public): 7/15/2023

Time: details coming soon!
Locations and artist assignments:
Norman's Hallmark Shop
Christiana Center
320 Center Blvd
Newark, DE 19702-3227
(302) 499-3002
Artists: Joanne Wright, Emma Leturgez-Smith, & Tim Bishop
Holly's Hallmark Shop
Caste Village Shops
545 Caste Vlg Ste B
Pittsburgh, PA 15236-5521
(412) 882-2227
Artists: Terri Steiger & Allie Robillard
Jan's Hallmark Shops
Green Mount Crossing
3610 Green Mount Crossing Dr
Shiloh, IL 62269-7285
(618) 206-2335
Artists: Kris Gaughran, Sheyda Abvabi Best, & Tim Bodendistel
Little Green Apple
Geneva Commons
510 Commons Dr
Geneva, IL 60134-2517
(630) 262-8578
Artists: Debra Nielsen & Gregor Benedetti
Gretchen's Hallmark Shop
Mansell Crossing
7331 N Point Pkwy
Alpharetta, GA 30022-8254
(770) 643-0701
Artists: Tammy Haddix, Iman Zadrozny, & Simone Mariano
Trudy's Hallmark Shop
Creekwalk Village
1001 W 15Th St
Plano, TX 75075-8830
(972) 633-5609
Artist: Anita Marra Rogers & Robert Hurlburt
Amy's Hallmark Shop
Northpark Plaza
10355 Federal Blvd Unit C
Northglenn, CO 80260-7448
(303) 465-0500
Artist: Tracy Larsen & Jake Angell
Karen's Hallmark Shop
Grand Village Center
14515 W Grand Ave Ste 120
Surprise, AZ 85374-7195
(623) 975-0044
Artist: Sharon Visker & Rodney Gentry
Allie's Hallmark Shop
Canyon Crest Town Center
5225 Canyon Crest Dr Ste 68
Riverside, CA 92507-6321
(951) 781-8401
Artists: Orville Wilson & Matt Johnson
Cindy's Hallmark Shop
Hedges Green Shopping Center
8705 Sw Tualatin Sherwood Rd
Tualatin, OR 97062-7529
(503) 691-0261
Artist: Nina Aubé & Nello Williams
Artist signing opportunity:  7/14/2023

Available to 2023 enrolled KOC members only
Signatures available for:

Any ornament created by on-site artist and purchased that day

On-site artists vary by location (subject to change)

Any two member collection ornaments (ornaments previously purchased and brought along to the event for signature)

Hallmark is not responsible for ornaments damaged during the artist signing process.

Prizes:

7/14/2023: one person per store will win their Ornament Premiere Wish List

Value: up to $250 (Wish Lists exceeding $250 will be subject to Hallmark selection)
Winner must be present to win
Must be a 2023 KOC member

7/15/2023:

The first 50 guests in line will receive a goodie bag including a Keepsake ornament

Ornament selections may vary by location (unable to be exchanged)
Only one goodie bag per attendee

Raffles throughout the event

Prizes may vary by location

Live streaming option:

Date:  7/15/2023 from one of the locations
Where to view:  Keepsakes Facebook and Instagram
Prizes:  available during the event via live stream
Time:  coming soon

Additional details:

A dinner with the artists will not be offered.

Hotel room blocks will not be offered.
More details will be coming your way soon
We are so excited to share with you the 2023 Keepsake Ornament release event dates. Mark your calendars and be sure to save these dates! And remember, if you're a Keepsake Ornament Club member, you can shop all ornament release events a day before anyone else!
KOC Dream Box
begin shipping
April
Keepsakes' 50th Anniversary
In-store Artist Signing
July 14 (KOC members only)
Keepsakes' 50th Anniversary
In-store Artist Event
July 15 (General public)
Ornament Premiere
July 15-23, 2023
(KOC Early Access to shop – July 14)
2023 KOC enrollment closes
July 31, 2023
Ornament Debut
October 14-22, 2023
(KOC Early Access to shop – October 13)
Holiday Open House
November 10-19
(VIP event November)
December Event
December 2-6
(KOC early Access December 1)
Hallmark: If you're a fan of Kris Gaughran's Fairy Messengers series, then do we have a treat for you. Did you know Kris has been working on an all new series? That's right! Her first in series Mermaid Keepsake Ornament will be released in 2023 and we can't wait!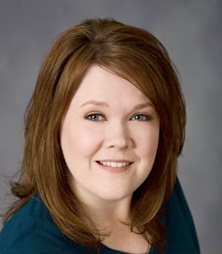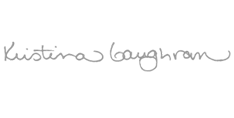 Kristina: "I have been a fan of mermaids, and all things fantasy, for as long as I can remember," Kris says. "Since I work on the Fairy Messengers, I wanted to explore some other friends that could also live in their world but give them a look all their own."
Hallmark: Each of the mermaids in her series will be based on real sea life. "I'm excited to explore the diversity that could be found in their world," she continues. "Much like I do in my fairy world series. Each mermaid will be a unique take on a real fish and the type of mermaid that might have that tail."
Kristina: "I'm hoping that this first one will get the fans curious as to how the series will progress. I wanted to take a different approach to these mermaids, something a bit more unique and playful in their styling. I really think it will appeal to people of all ages."
Hallmark: In designing this series, Kris was surprised at how true to her initial sketch the design stayed.
Kristina: "It was a bit unusual for how I work to be honest," she continued. "I had so many options to choose from, with so many unique and colorful fish out there. I just love the sweetness of her pose and side glance. Most of all, I'm thrilled about finally being able to create a series like this. I've ALWAYS wanted to design a mermaid ornament. Being able to bring this series to life really makes the little girl in me quite excited!"
Hallmark: Keep your eyes open for this fun and fanciful new series. And if you need anything else to get you excited about this new series, Kris let it slip that the first 5 ornaments in this series have already been sketched! That's right…FIVE more are already in their final planning stages.
Kristina's Mermaid
First in a new series.
The Astros have won their second World Series in six seasons! Remember the home runs, the leaping catches, and all the heroics of Houston's 2022 World Series championship! This commemorative ornament is the perfect way to celebrate the thrilling victory as the Astros won the Fall Classic. But don't wait long—supplies are limited.
---
PREORDER NOW
Available at participating Hallmark Gold Crown Stores and on Hallmark.com