Dear Local Club Presidents,
After 40 wonderful years, our beloved Hallmark Keepsake Ornament Master Artist Ken Crow has announced that he is retiring from Hallmark in late August 2019. The Hallmark Keepsake ornament team will continue to deliver the very best craftsmanship and magic functioning ornaments, as Ken always embodied. The Hallmark Keepsake Village wishes Ken the best in his new 'master class of creativity' and we're looking forward to celebrating with him at the Keepsake Ornament Club (KOC) Convention August 8-10.
Below you will find a personal remark from Ken:
To be a Hallmarker for the past 40 years has been a magical adventure. Every year has taken me to a place where my imagination could find wonderful places of creativity. I am thankful for every teacher and influence that I have benefited from on each project from greeting cards and stickers to magic mechanical Keepsake ornaments. I have been a student in the greatest creative university that I could ever be a part of.
Now it is time for me to graduate and enjoy the new master class of creativity that I will explore. I gave Hallmark my very best and now I will enjoy the rest of my life going down new wonderful paths of creativity. If I can make one person smile with the artwork that I create, then I will be a happy person.
Thankful and blessed,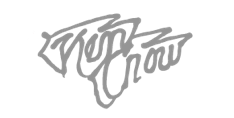 Master Artist Ken Crow
If you have any questions, please don't hesitate to reach out to 1-800-HALLMARK.
Best regards,
The KOC Team