Here is the latest Club communication that was received today.
Dear Local Club Presidents,
Do you or your local club members want to be featured on the COVER of the Keepsake Ornament Club exclusive Dream Book?
We have an exciting opportunity for you! You can enter for the chance to be featured on the cover (yes, the cover!) of the 2022 KOC exclusive Dream Book next year.
Here's how to enter:
Select an image of you and/or fellow KOC members
Fill out the attached consent form with signatures from the following:

the photographer
all persons in the photo
parent/guardian of any children in the photo
owner of any creative work depicted in the photo

Email your image and the consent form with all signatures to

[email protected]

Wait patiently to see which images were selected until next year when we reveal the design of the KOC exclusive cover 😊
Please note – if you send in multiple photos, the completed consent form will be required for all individual photos sent.
We will be accepting submissions to [email protected] until 12/10 at 11:59pm CT.
We can't wait to see your photos start to come in! Thank you all in advance for participating.
Sincerely,
The KOC Team
Here is the latest Club communication that was received today.
.
Dear Local Club Presidents,
We are SO excited to announce and present… the Keepsake Ornament Club exclusive Trim the Tree virtual experience!
In addition to releasing the final Keepsake Ornaments of the year in-store and online during the Trim the Tree event, we're hosting a 6-day virtual event from 11/30-12/5, just for our KOC members! The event will be filled with Keepsake artist interactions, videos from behind the scenes, sneak peeks, and live sessions each day with artists and other members of the Keepsake Village – PLUS, chances to win prizes at every live session!
The event is open only to 2021 or 2022 KOC members. Live sessions require sign-ups. Not a 2022 KOC member? Renew or join today at Hallmark.com/KOC!
As a part of this event, we will be hosting a live costume contest! HURRY – costume contest submissions are due by November 19! The first 50 people to enter the costume contest will receive a $15 Hallmark Gold Crown gift card.
Winners of the contest will receive a basket worth over $200 full of ornaments from the archives, including some SIGNED ornaments, a Hallmark Gold Crown gift card and more. Don't forget to submit by November 19!
Learn more about the virtual event at: Hallmark.com/KOCEvent
Sincerely,
The KOC Team
Here is the latest Club communication that was received today.
Dear Local Club Presidents,
2022 Keepsake Ornament Club enrollment is now open! Join us for a year of community, fun, and Keepsakes! Members receive $130 in exclusive benefits for $49.99 USD (plus tax or fees).
Enrollment is open NOW through July 31, 2022, with benefits lasting through December 31, 2022.
You deserve to be rewarded for your love of Keepsake Ornaments!
Benefits include:
$30 in Exclusive Coupons
Join by January 15 to receive all club mailings, each including a $5 off $10 coupon that can be used on anything, in-store or online.
2022 Dream Box
Our gift to you! Stuffed full of members-only goodies and the KOC-exclusive Dream Book, Dream Boxes begin shipping in April and are valued at $100.
Early Access to Shop
KOC members get first dibs to shop our ornament release events early at participating stores, where you'll get early access to shop all ornaments (including limited quantities), event offers, and more!
Member-Exclusive Ornaments
Our artists created four designs just for 2022 members! Two releasing at Ornament Premiere and two releasing at Ornament Debut.

Ornament Premiere 2022

Indian Ring-Necked Parakeet
Christmas Window 2022, 20th in the series.

Ornament Debut 2022

Mouse King, 4th in the Nutcracker Sweet series.
Cookie Jar Surprise – Set of 3 ornaments. Open the snowman's hat to find two cookie characters inside. A few lucky collectors will receive a special colorway!
Monthly email newsletters, exclusive access to KOC Facebook group, free ornament and more!
Learn more or join today by visiting the Keepsake Ornament Club, by filling out an application and submitting it to your local Hallmark Gold Crown store, or by calling 1-800-HALLMARK (1-800-425-5627).
Looking forward to having you and your local club members in our KOC family for another year of fun!
Sincerely,
The KOC Team
The Keepsake Dream Box (a $100 value.) Shipped directly to your home in April, this year's membership gift is full of Keepsakes magic.
You'll receive:
Two full size club-exclusive Keepsake Ornaments.

Santa Polar Bear – magic (sound)
Polar Bear

Exclusive gifts from the Keepsake Studio.

A Countdown to Christmas ornament hanger
A  set of postcards
A keychain (inspired by Jingle Bell Pals, the 21st ornament in the Snowball and Tuxedo series.)

Your 2022 Dream Book, along with a $5 coupon,Be sure to join by January 15, so you'll receive your Dream Book before it's available in stores.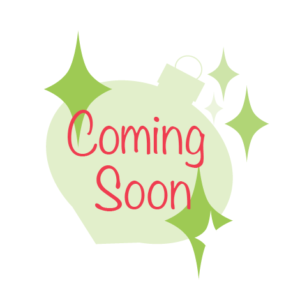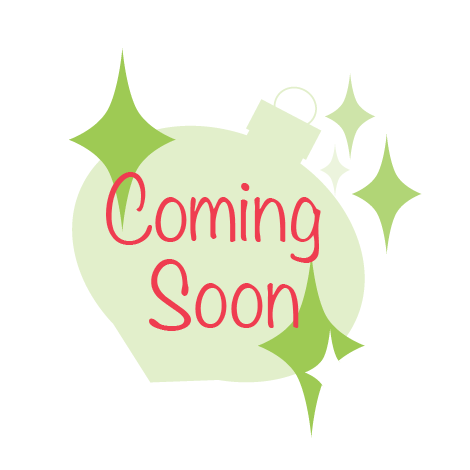 Jingle Bell Pals
Snowball and Tuxedo
Key Chain