Hallmark sat down with Keepsake Artist Nina Aubé to discuss her 2022 Cookie Cutter Christmas #11. Enjoy!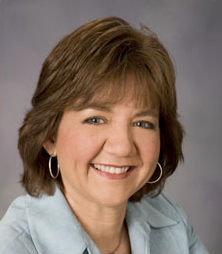 Nina: "He's engaging in every kid's most anticipated holiday activity… opening presents on Christmas morning! He's in his red jammies, which look just like the red flannel footie pajamas my two sisters and I had when we were kids."
Nina went on to say, "since sweets are an integral part of the series, the tree is a 3-tiered sugary cupcake with red licorice garland, centered on a peppermint taffy rug. I don't have a photographic memory, so of course needed to buy some licorice while I was sculpting this one for 'research purposes.'"
Nina: "the cookie cutter is a present with a bow on top, which echoes the shape of one of the colorful gifts under the tree. The 3D shape is created digitally. I gave a sketch to (fellow Keepsake Artist) Rodney Gentry, who created a 3D prototype from the drawing. The scene inside is sculpted by hand. I work in a very firm wax-based clay, which needs to be warmed up first, so it's pliable enough to rough out the basic forms. Once the clay cools, it holds its shape for even the tiniest details, which I carve into with various tools." We are still in awe of the talent of Hallmark's Keepsake Artists, and constantly reminded, it truly does take a (Keepsake) Village to bring these beloved ornaments to life!
The Sweet Lil' Mouse miniature ornament is the SAME little mouse friend from the series, in miniature form!
Nina: "I love the smaller version, it makes a really cute complement to the larger series. The mini is all about sweets as well, so he's about to nibble on a yummy star shaped Christmas cookie."
Nina went on to say, "this is the second time the mouse is making an appearance in miniature form. The first was as a part of 2018 KOC-exclusive collaboration Let's Build a Snowman! ornament." This ornament was delivered to 2018 KOC members in their Dream Box and featured characters from the Frosty Friends, Snowball and Tuxedo, Cookie Cutter Christmas, and Snow Buddies series. Nina is super excited as this is the very first time our mouse friend is an ornament all on his own!
What do you think? Will you be adding the Cookie Cutter Christmas #11 or the miniature Sweet Lil' Mouse ornaments to your collection when they release at Ornament Premiere next month?
Cookie Cutter Christmas
11th in the series.