Keepsake Artist Series
Ken Crow

Ken Crow, a toymaker at heart, is always looking for new ways to surprise and delight his fans. "I like to learn what has been done before and then put my own twist on it," he says. When Ken works on a Keepsake, he always approaches it with a "brand-new" mindset so people will experience the ornament in the most magical way possible.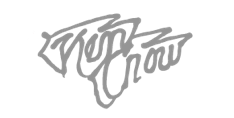 1000 interlocking pieces.
Features a behind-the-scenes photograph of some of Ken's magical creations.
Artist: Ken Crow
Released: 2019 (Ornament Premiere)
Retail Price: $19.99 USA
Material(s): paper & chipboard
Dimensions: 30" w. x 24" h.
SKU: PUZ1905
Produced in: USA
Production Date(s):