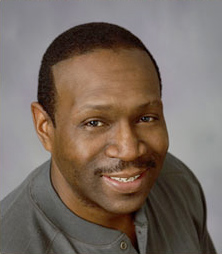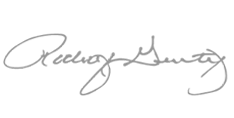 Title:
Hallmark Production Artist

Started at Hallmark:
August 19, 1979

Started at Keepsakes:
January 1997

Hometown:
Kansas City, Missouri

If you could visit Rodney Gentry's favorite places, you'd be surrounded by deep forests, snowy peaks, endless seashores and country gardens.
An avid fisherman and camper, Rodney and his wife travel at every chance. When he's at home, you'll find him landscaping his yard or riding his motorcycle whether it's cold or hot out. He also has been known to play a round of golf or two.
Like a lot of other artists, nature inspired his earliest painting, and he concentrated on deer and eagles as his subject matter. Rodney also liked to draw the sports heroes of the day.
By ninth grade, he knew he wanted to work for Hallmark, and Rodney joined the company right after graduation. He started in the manufacturing department but continued his education by attending art school. As he studied digital art, he used his new skills in the graphics department on Christmas gifts and wrapping paper.
His next move was to Keepsake Ornaments. His first assignment, a G.I. Joe® lunch box, still stands out in his memory as one of his favorites.
MONOPOLY® (2015)
2nd in the Family Game Night series
Like father, like daughters.
When Rodney Gentry started working on a Keepsake Ornament inspired by Monopoly as part of the Family Game Night series, he had a couple of fans of the game right in his own house. His two daughters, now grown, used to play Monopoly when they were kids—just like Rodney used to do with his two brothers many years ago.
"When it was too late and time for bed, we'd lock up the bank. We'd put a really big book over all the money so no one would bother it until the next morning," Rodney said.
That family tradition added an extra element of fun to the design process as Rodney modeled the pieces to feel like the real thing. "As an artist, I loved modeling it. I knew it had to simulate the original as much as possible while using the updated board."
Rodney said the use of the box as a backdrop immediately signals to people that it's a board game and creates the enjoyable illusion that it might include other pieces from the game inside. He decided to use one house, one hotel, the car, the "Go" corner of the game and Rich Uncle Pennybags (aka Mr. Monopoly) to give the ornament a dynamic "best of" look in a relatively small space.
Rich "Uncle" Pennybags (2015)
Monopoly® 80th Anniversary
Coordinates with 2015 Monopoly® Ornament
Limited Quantity
For this Keepsake Ornament celebrating Monopoly's 80th anniversary, Rich "Uncle" Pennybags appears inside the most popular game piece, the car. It's a unique combination designed just for the ornament and makes use of an original "Mr. Monopoly" pose from the Chance and Community Chest cards.
Rodney wanted it to appear as if Pennybags were riding in parade. And as a tribute to the anniversary, the ornament is cast in silver plating.
"It reflects back on what we played with in yesteryear and how it's held its value," Rodney said. "I feel good that I had the opportunity to do it. The concept really works."
OPERATION® (2015)
Hasbro® Games
The first challenge in turning Hasbro's Operation into a Keepsake Ornament? Making sure the light and buzzer could function at a much smaller size.
"When you design an ornament like this," Rodney said, "it takes some engineering."
The Keepsakes team solved the engineering challenge by making the game a tiny bit thicker from top to bottom, which Hasbro approved. "It's like the real game. If you use the prong, it will buzz and the nose will light up." The original body parts are reduced replicas, which for safety reasons can't be removed.
Rodney hopes collectors will have the same reaction as his coworkers do when they pass by his desk and see the prototype version on his desk. "They say, 'Hey, I played that as a kid!'"
Baby's First Swing (2015)
Little Tikes®
Right after Rodney started working on this Keepsake Ornament, he happened to notice the exact same Little Tikes® Baby's First Swing suspended from a tree right in front of a little church on his route to work. So for his own reference, he took photos of that swing, imported those into his computer, and used those images for his modeling process.
"When you look closer at it, there's a lot of trim and several interesting angles you don't see right away," he said.
Rodney made the swing and the guard as two pieces, and then added nylon rope that features a jump ring on top so that it can hang from your tree at home. He wanted to get all the details right for the maximum nostalgia value. "A lot of parents and grandparents remember their kids swinging in one of those."
SORRY! (2014)
1st in the Family Game Night series
By Matt Johnson & Rodney Gentry.
Talk to Keepsake Artists Matt Johnson and Rodney Gentry and it immediately becomes apparent—these guys have a blast working together. So it's only fitting that they collaborated on the first ornament in the Family Game Night series—Sorry!
According to Matt, "I think there's been a resurgence in families getting together and playing board games. And since we didn't have much in the way of video games around our house, I have fond memories of summer nights playing with families and friends."
When asked why they chose Sorry! as the first in series, Rodney replies, "During our brainstorming phase, we talked about a lot of different games, and Sorry! just kept rising to the top. It has stood the test of time…and nearly everybody we talked to remembers playing it as kids. So we went with it."
As they collaborated, Matt provided a series of 2D sketches of the game. The design was chosen. Then it was up to Rodney to bring it to life as a Keepsake Ornament. "My biggest challenge," Rodney says, "was to translate the level of excitement that Matt brought to his sketches into a 3D model."
The real game's packaging and design has evolved over the years. So the two went to great lengths to keep it relevant to game-lovers both young and old. They even combined the original game pieces along with the newer board design. Adjustments were also made to make it work at such a small scale. According to Rodney, "We tried to stay as true to the game as possible but as it gets smaller, you have to make sure it's sturdy and everything reads clearly."
Cozy Coupe® (2013)
Little Tikes®
"I'm kinda the 'Toy Guy' in the Keepsake Studio. All of my sculpting is done on the computer, so I created everything in 3D to make it match the body and roof of the original Cozy Coupe®. I took pictures of the perfect Cozy Coupe at a daycare to reference while I was working. It's one of my favorite toys that I've done, and the toy selections just keep getting better each year. I have fun executing these toys because they're recognized right off the bat by fans. They'll say 'Oh, I had one of those when I was little!'"
Big Box of 64! (2013)
Crayola®
"The collectors will know: I picked all of the colors for the box individually—they're true to the 64-count box of Crayola crayons. On the back of the box, there's a pencil sharpener, too. I am a fan of colors. They tease me in the studio because I always wear basic solid colors, but I actually really do like an array of colors!"
One Fish Two Fish (2013)
Dr. Seuss's One Fish Two Fish
"We've done a Dr. Seuss before, but this one is one of the most fun ornaments that I've ever created. We had to make this water look real in the digital world, have the fish playing there, and still make it fun so that kids and collectors will love it. A lot of times, collectors will have me sign these toys for one of their kids. The young collectors will grow up and say, 'I remember when my mother got me this,' and carry on the tradition."
Although I've traveled in and out of the country, Kansas City, Missouri, is where I was born and raised. I studied at the Kansas City Art Institute to acquire my 2D skills (in design software like Adobe Photoshop and Illustrator). But, at the time, 3D application wasn't being taught. That experience came from self-study and through cross-training with co-workers who were also interested in various 3D applications.
I get inspiration from everywhere. If you look around, there's a variety of art everywhere you look. I always take time to look at the different shapes and colors, natural and manmade. I watch people. I look at different fonts on advertisements. I also love looking at the variety of architecture.
Whatever you're working on, always take a look at it from different angles. Stay inspired and constantly gather research. You never know when you'll need it.
Favorite Work of Art (so far)
After many years in Keepsakes, I have lots of favorites, so it's hard to choose one. If I have to choose one, I'd say it's between the Cozy Coupe (because it was simple but a little complicated to model) and the GI Joe (because it was one of my first). But then, this year I really like the Monopoly and the 80th Anniversary of Monopoly. I'd say I like them all.
My wife and I love to compete with each other in golf. We like to travel. I try to get her to ride on my motorcycle with me for long rides. We're just spontaneous people who enjoy every minute of life.