New artists continue the craft for a few fan favorites
---
Some Keepsake artists retired recently and passed the torch to a new generation, beginning in 2022. Here's your first look at the artists chosen to carry on their craft—and their favorite ornament.
Mary's Angels – Keepsake Artist Jake Angell has a legacy to live up to in taking over the much-loved Mary's Angels series. A fan favorite since 1988, Mary's adorable angels tap into real human emotion, brought to life by Sculptor Robert Chad.
"I love trying to capture her style," he says. "I want to keep the spirit of it alive. It's about honoring her legacy."
Not surprisingly, Jake's favorite ornament as a child was one of Mary's Angels. His first design in the series was inspired by the need for healing around the world and will be revealed next year.
Jake's Favorite: 2016 Sweet Trick-or-Treater (Inspired by the series)
Beauty of Birds – For Keepsake Artist Emma Leturgez-Smith, taking over Artist Edythe Kegrize's Beauty of Birds series was a good t. Emma has two parrots herself.
"I'm bird people," she says. "I'm coming at it from the same angle as the fans. I want to make sure they reflect the essence of the real bird."
For inspiration, she need only look out her window. Her house sits near a wooded area, an attractive feature for wild birds, especially cardinals.
"In the winter the leaves fall away, and there's white everywhere, but then you see these bright dots of red. It's beautiful."
Emma's Favorite: 2017 Ravishing Raven (Inspired by the series)
Brilliant Butterflies – Known for her own Christmas Nutcracker ornament series, Keepsake Artist Terri Steiger is honored to pick up where Artist Edythe Kegrize left off on the Brilliant Butterflies series.
"I love her use of blue and purple," she says. "She used a lot of iridescent colors and gems and each one looks like it's in flight."
With each new ornament, Terri is eager to see where the butter ies can go. Expect to see new colors, patterns and design elements.
"Every ornament is an opportunity to express something new," she says.
Terri's Favorite: 2017 Brilliant Butterflies, 1st in the series.
Nostalgic Houses and Shops – Friends and Keepsake Artists Tom Best and Rodney Gentry are collaborating on Nostalgic Houses & Shops. Taking over the series, which premiered in 1984, from Artist Don Palmiter was an honor and a challenge.
Inspiration comes from their mutual interests and observations of architecture. Rodney and Tom have lots of ideas in the works and can't wait for their ornament to debut in 2022.
"I think it carries on the tradition," Rodney says. "It continues the artistry of Don. I think collectors will be pleasantly surprised."
Tom's Favorite: 2011 Arts & Crafts Bungalow, 28th in the series.
Rodney's Favorite: 2017 Palmiter Hardware & Supply, 34th  in the series.
Christmas Cupcakes – They look sweet enough to eat, but Keepsake Artist Lisa Vogel delights in the idea of collectors displaying her Christmas Cupcakes every year at the holidays.
Taking over the series from Artist Ruth Donikowski in its 13th year is a fun-filled opportunity. Each cupcake is crafted from felt, some with a generous handful of sprinkles.
A collector herself, her holidays spent with family are her inspiration.
"We eat and catch up with everyone. Santa stops by to pass out gifts and then the kids start opening," she says. "It's loud, chaotic and amazing!"
Lisa's Favorite: 2012 Berry-licious, 3rd in the series.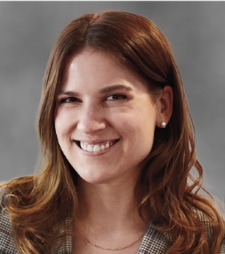 Heirloom Angels – When tapped to take over Artist Ruth Donikowski's Heirloom Angels series, Allie Jachimowicz was more than eager.
"I presented 5 years of concepts to prove I could do it," she says.
Allie was drawn to the sweetness of the angels, inspired by vintage porcelain figurines. With her own modern style, she has ideas on how to carry the series forward.
And when her first Heirloom Angel debuts in 2022, Allie can hardly wait for collectors to get their first glimpse of her.
"I wanted to make her feel alive," she says. "She means so much to me."
Allie's Favorite: 2020 Heirloom Angels, 5th in the series.
"Living legacies." For Keeps 20 Summer 2021: 4-5