Hallmark: If you're a fan of Kris Gaughran's Fairy Messengers series, then do we have a treat for you. Did you know Kris has been working on an all new series? That's right! Her first in series Mermaid Keepsake Ornament will be released in 2023 and we can't wait!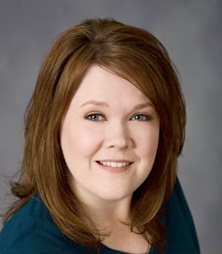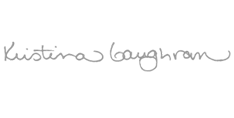 Kristina: "I have been a fan of mermaids, and all things fantasy, for as long as I can remember," Kris says. "Since I work on the Fairy Messengers, I wanted to explore some other friends that could also live in their world but give them a look all their own."
Hallmark: Each of the mermaids in her series will be based on real sea life. "I'm excited to explore the diversity that could be found in their world," she continues. "Much like I do in my fairy world series. Each mermaid will be a unique take on a real fish and the type of mermaid that might have that tail."
Kristina: "I'm hoping that this first one will get the fans curious as to how the series will progress. I wanted to take a different approach to these mermaids, something a bit more unique and playful in their styling. I really think it will appeal to people of all ages."
Hallmark: In designing this series, Kris was surprised at how true to her initial sketch the design stayed.
Kristina: "It was a bit unusual for how I work to be honest," she continued. "I had so many options to choose from, with so many unique and colorful fish out there. I just love the sweetness of her pose and side glance. Most of all, I'm thrilled about finally being able to create a series like this. I've ALWAYS wanted to design a mermaid ornament. Being able to bring this series to life really makes the little girl in me quite excited!"
Hallmark: Keep your eyes open for this fun and fanciful new series. And if you need anything else to get you excited about this new series, Kris let it slip that the first 5 ornaments in this series have already been sketched! That's right…FIVE more are already in their final planning stages.
Kristina's Mermaid
First in a new series.